Some wall paint colors look beautiful in a magazine or on the internet, but when you think about painting them in your home the idea of decorating with the color can seem overwhelming. Sherwinn Williams color of 2018 is a beautiful pecock shade called Oceanside SW6496. Shades of teal and peacock look great with furniture in grays and whites, and with drapes in solid grays, solid whites, and patterned grays, whites, blues, and greens. Accents like knobs, picture frames, and more in golds and coppers add to the elegance of the color.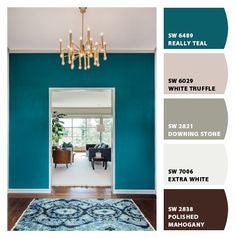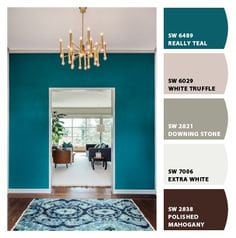 Let's take a look at some decorating ideas.  The dining room below uses a blue with white velvet drapes and a dark wood table, wood buffet, and shades.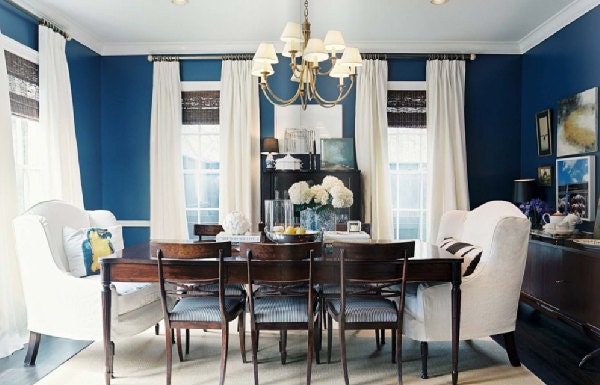 Similarly, is this livining room using the blue with white drapes, furniture, trim, and fireplace. A couple of black and white pillows and navy and white pillows add an accent to the room. If you have kids and white is not an option, furniture in a light to medium shade of gray would work for the room.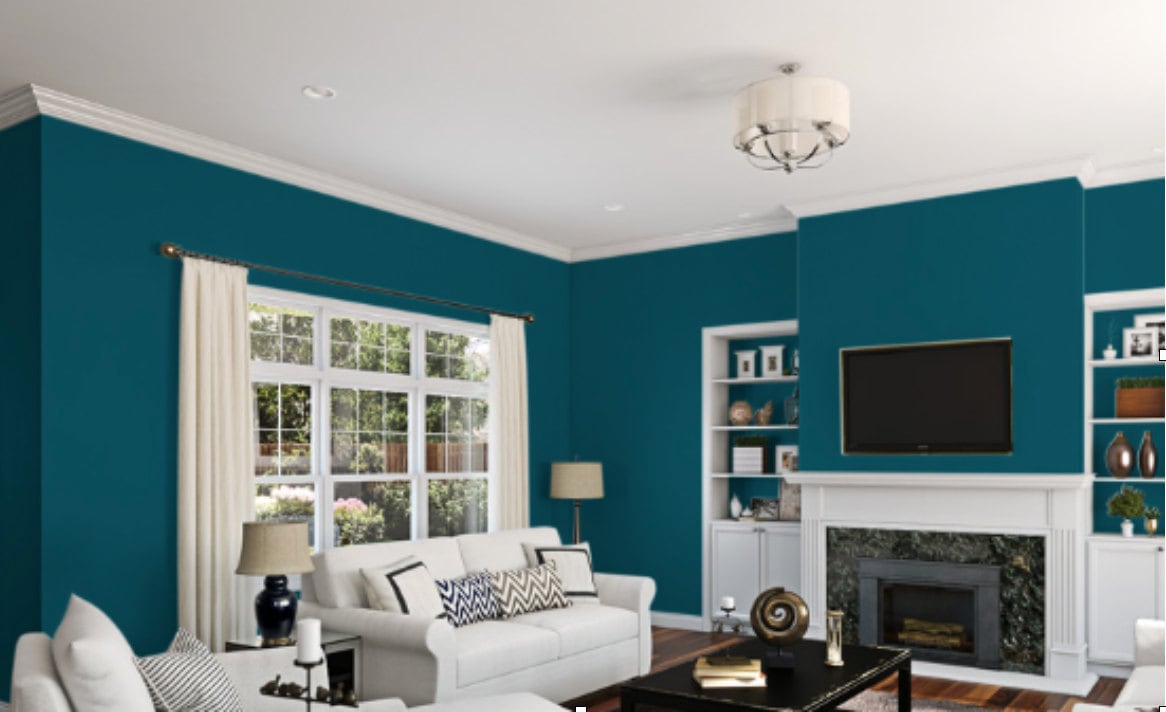 Choose white drapes in velvet, cotton, linen, or silk depeding on decor in the room. If the room is casual or minimalist then a cotton or linen would be best, whereas, if the room is more formal then a silk or velvet would be the way to go.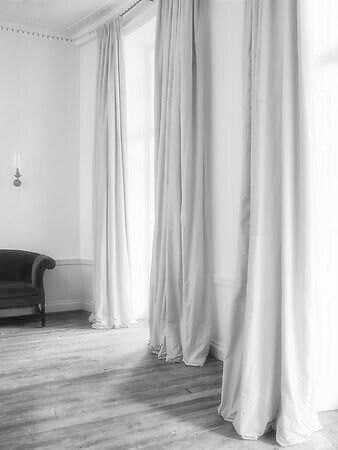 This living room has a gray sofa with accents of a gray rug, picure, throw blanket and lamp.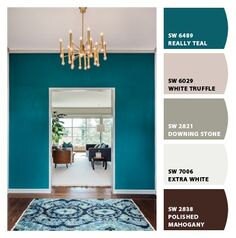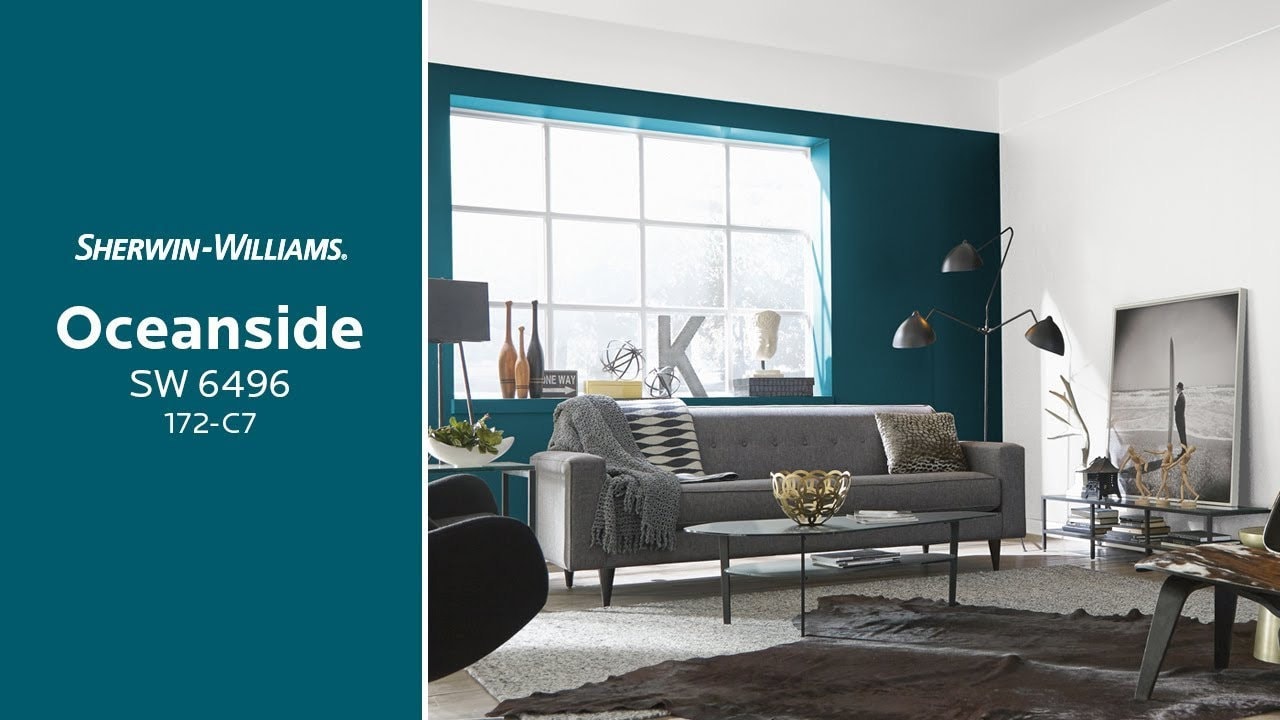 This dining moves more from the solid whites to a patterned trellis drape and dark wood furniture.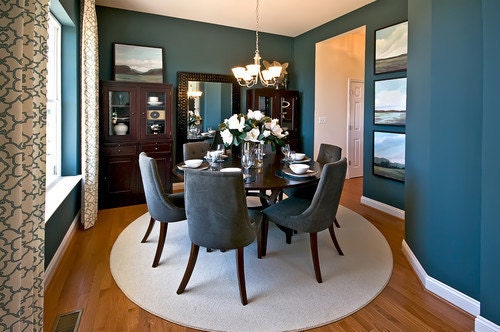 The trellis drapes can be purchased at AD Couture Home in this blue, steel gray, taupe or black.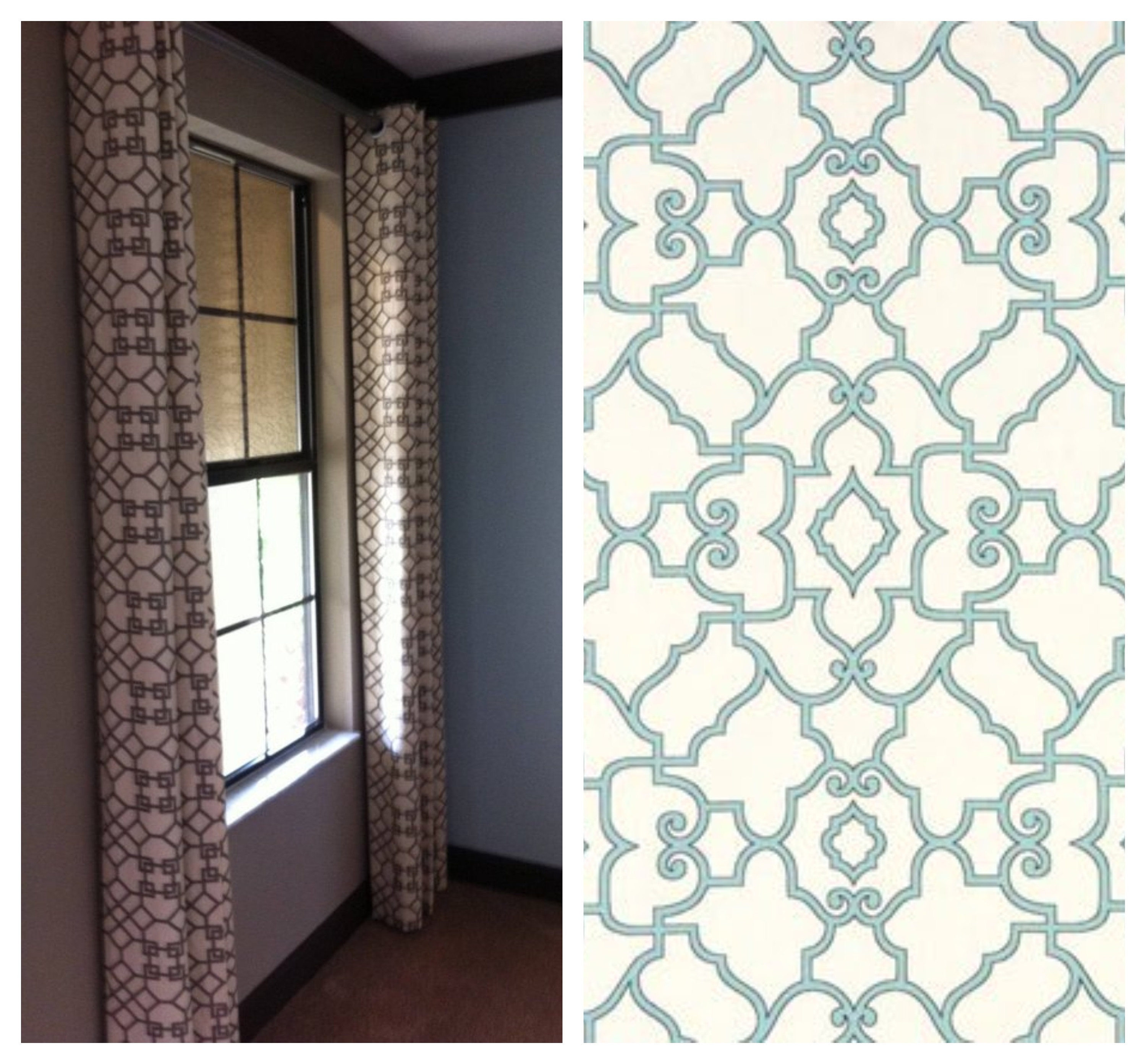 Some other trellis options in gray and taupe to add pattern to the room are the Kate Trellis Drape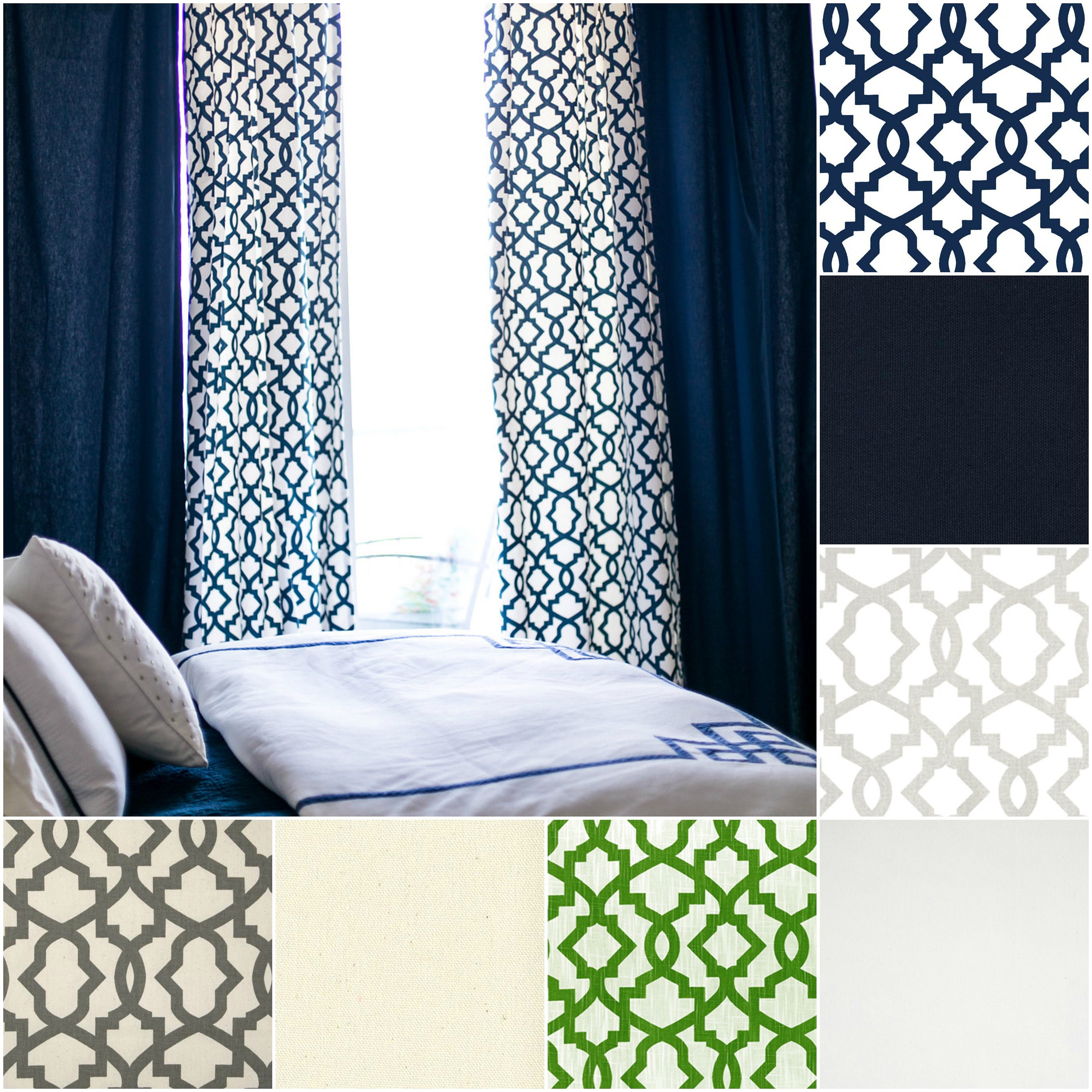 Adding shades of green to a room painted in a peacock or teal can add a pop of color. To add just a hint of the green, consider the Kate trellis drapes above in green, accent furniture like the velvet sofa below, a painting, some green pillows, or a plant.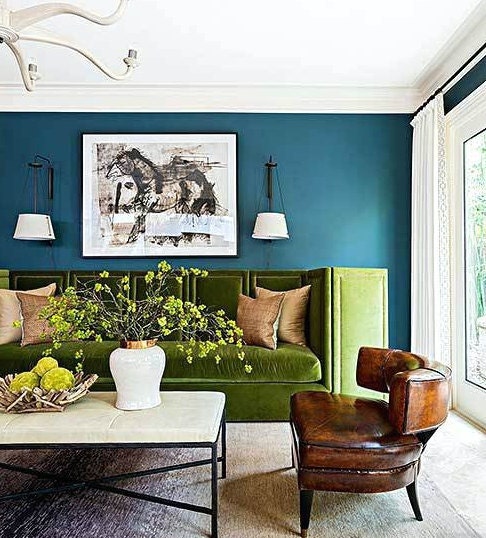 Adding golds and coppers in pillows, vases, wall decor and more can give a rich appearance to the peacock and teal paints. In the picture wiht the door a wall hanging in gold and a side table with gold legs ads just the right touch of gold to the room.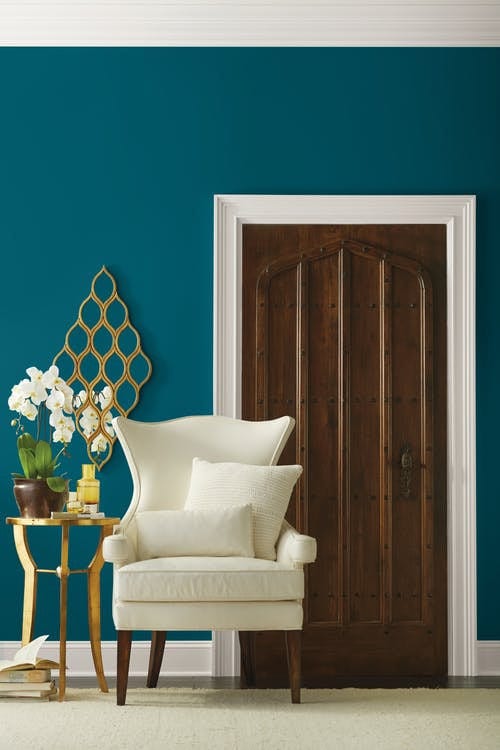 Faux taxidermy in whites and golds is a fun way to add the finishing touches to these rooms.