Have you ever wondered why some drapes look grande and others look cheap? Many factors will affect the look of drapes from the height, width, length, style, fabric, and even the lining used in a drape. If you have a beautiful home you most likely want your drapes to look just as fabulous. 
1) Consider the height of the curtain rod right above the window.  It is recommended that curtain rods are hung about 3-5" down from the ceiling. This will make the room appear larger and the drapes a focal point.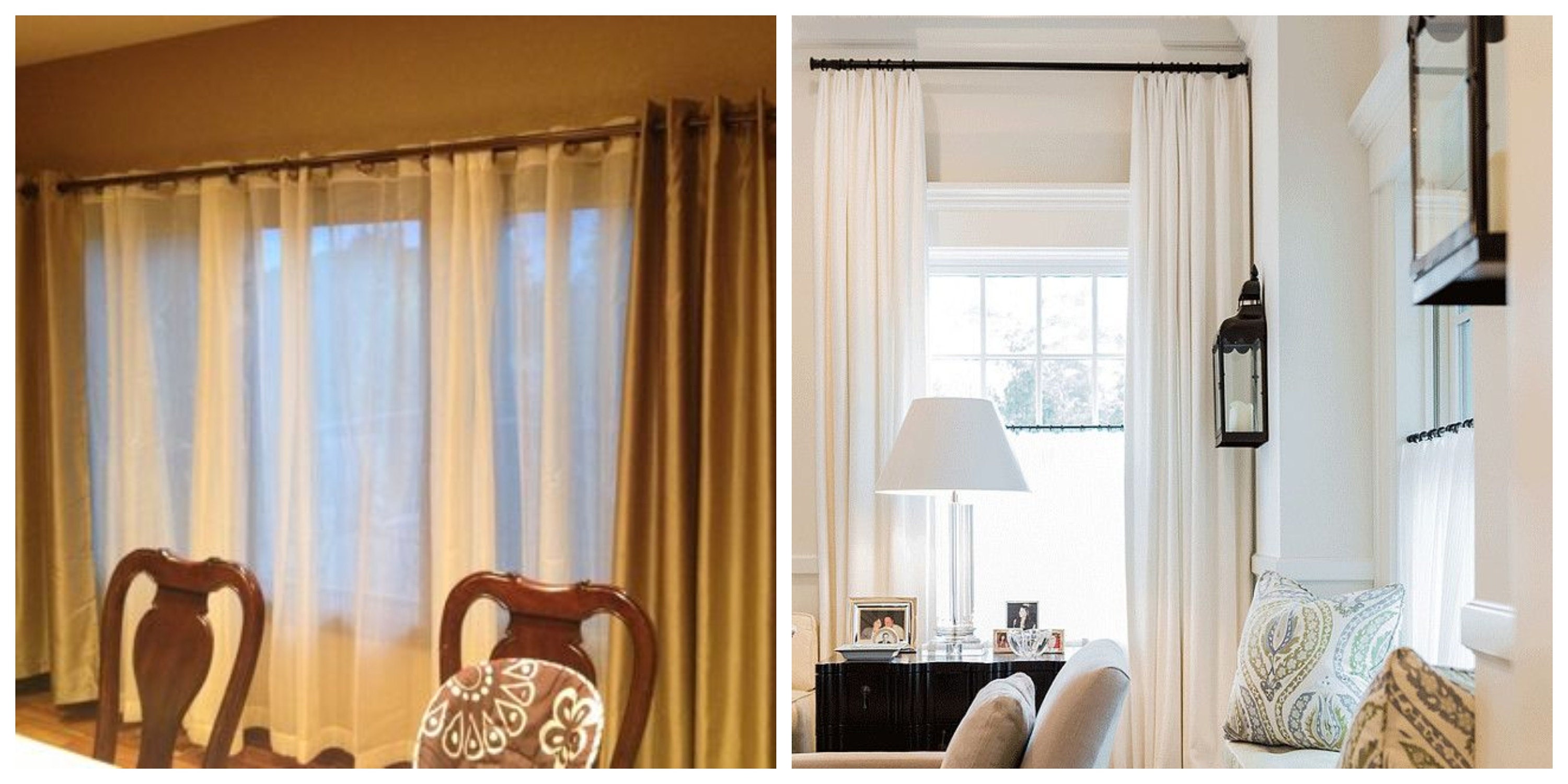 2) Consider how wide you hang the curtain rod  and how wide the drapes are to the window. You want to hang the curtain rod brackets about 8-10" out from each side of the window. This will prevent the drapes from covering too much of the window when they are open and give a professional appearance to your room. Even if you are just using the drapes to decoratively frame the window and you don't need them to function and close, you want them to be full enough that they don't look skimpy.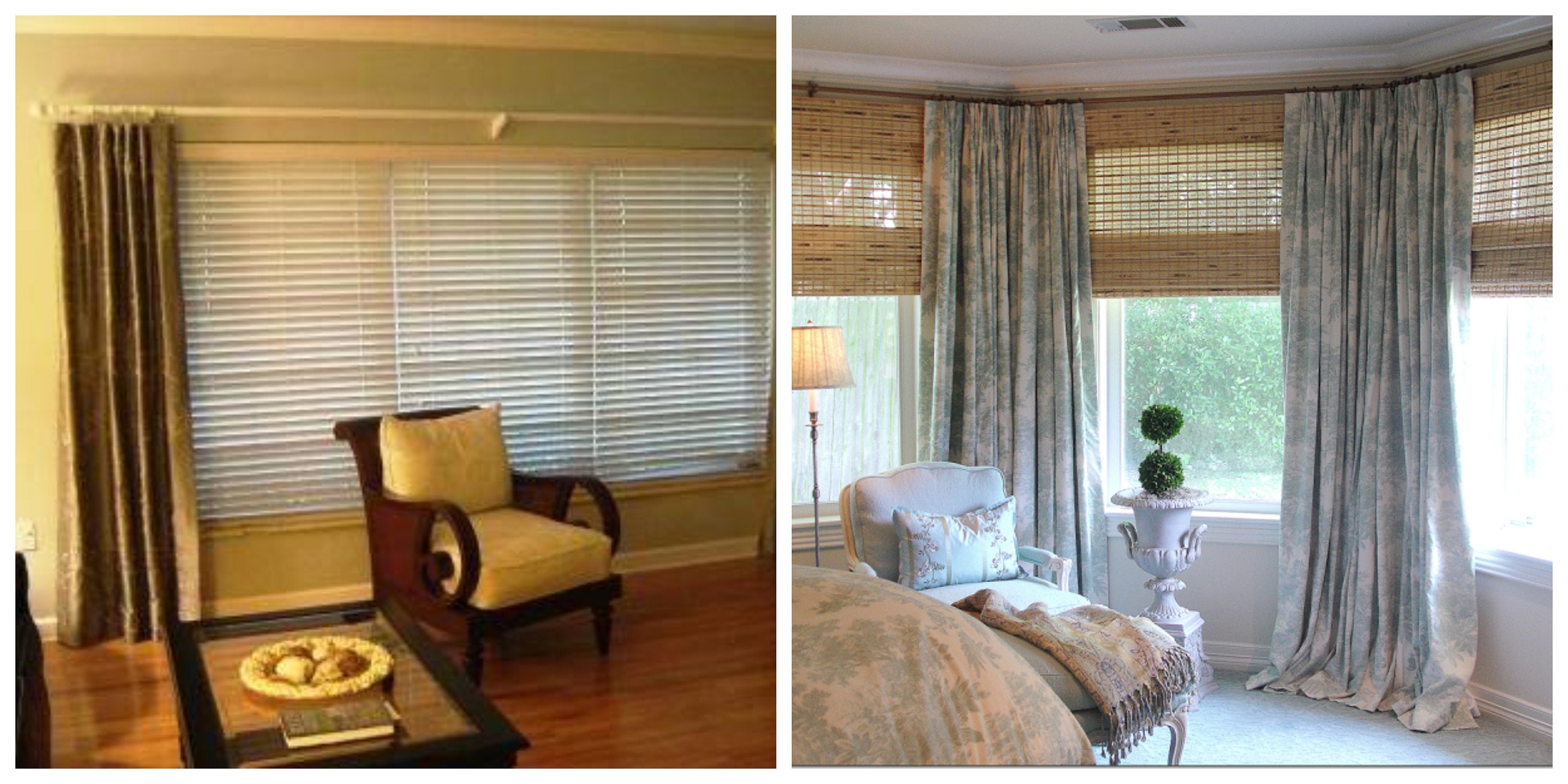 3)  Length of drape depends on how formal, modern, or casual the room is. For a romantic, formal, or elegant look, a drape could puddle on the floor. Puddle can vary to slightly (3-4") or extreme puddle (5-10").  For a more casual or modern look the drape would just meet the floor. For drapes that will just brush the floor, measure from the curtain rod to the floor and this is the drape length. For drapes with puddle measure from the curtain rod to the floor and then add in the extra inches of puddle desired. 

4) Some common casual drape styles are pole pocket, grommet, backtab, or gathered ring top. Pole pocket (pic 1 below) is where the curtain rod goes through the drape and gathers on the rod. Grommet top drapes (pic 2 below) have grommets that the rod goes through to create a rippled/folded drape look. Backtab drapes (pic 3 below) have tabs on the back of the drape that the curtain rod goes through also creating a rippled appearance from the front. Gathered ring top style drapes (pic 4 below) are hung with curtain rings but are not pre pleated. The curtain rod goes through the rings and the curtain has a waved appearance from the front and it pushes open and closed. 

Pleated drape styles from left to right: Goblet, Cartridge, Triple pinch (pictured in triple but can be custom ordered in double pinch), Inverted, Euro pleat or sometimes referred to as Paresian (pic 5). 

5) Deciding on fabric is often a difficult task with so many to choose from. Linens, cotton prints and solids are often used in more casual spaces like beach homes, cottages, or rooms with casual furniture. Light and airy colors and prints can create a calming relaxing space. Brighter fabics can add a pop of color to a room with a lot of neutrals in paint and furniture.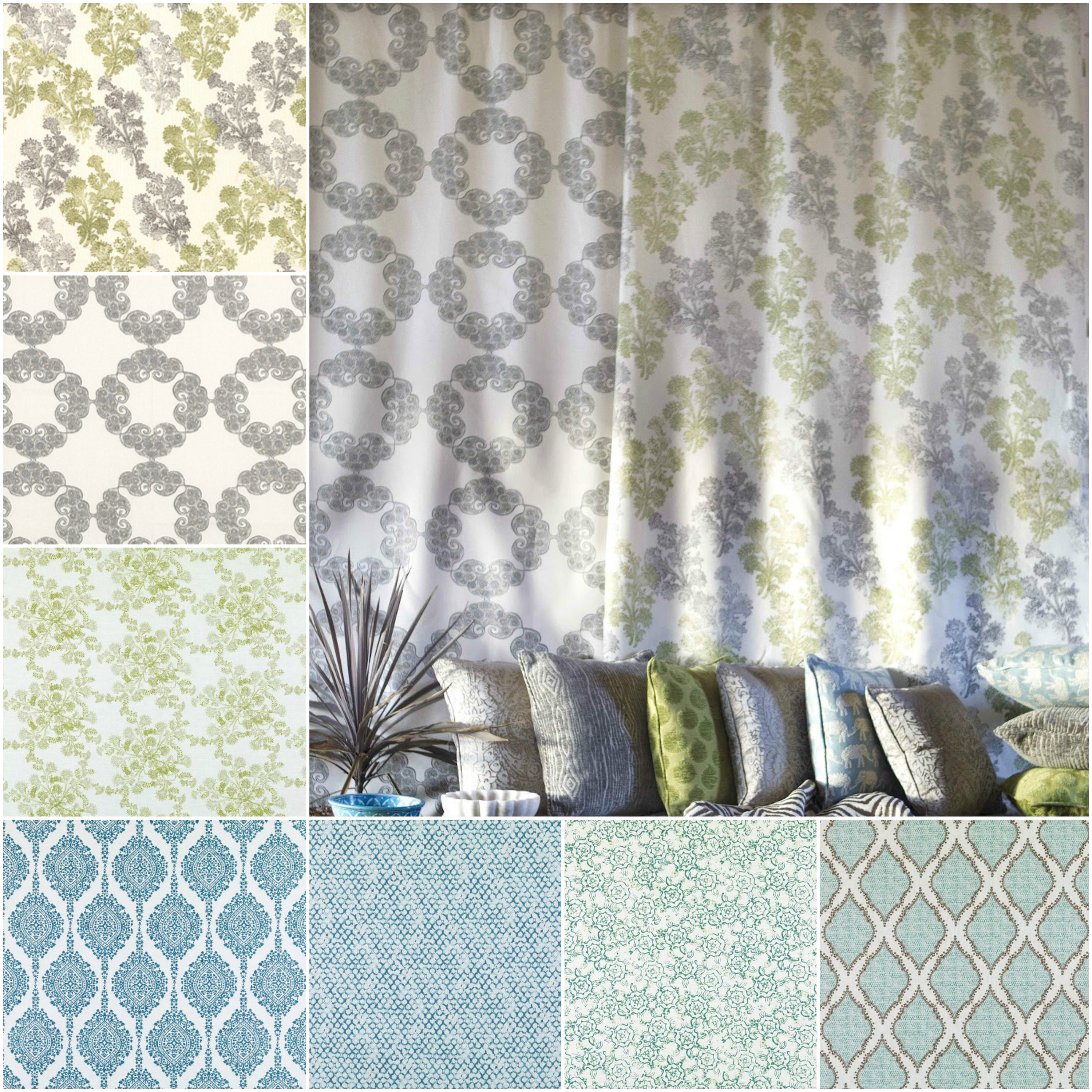 Silks, satin, velvet, and taffeta fabrics tend to create more formal, elegant, and romantic spaces.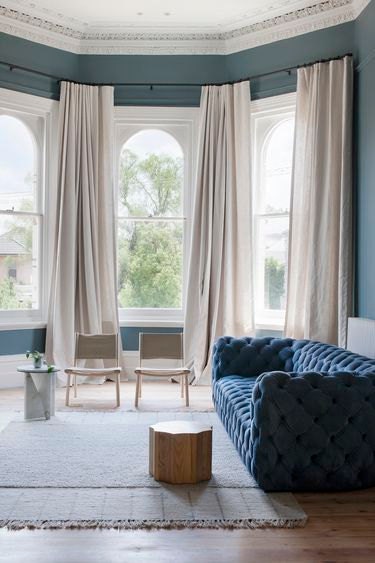 6) Lining used in store bought drapes is often just a lightweight polyester. Polyester lining does not give much weight to a drape. This lining will also not protect the fabric from sun damage. A medium weight lining like a thermal lining will not only protect the fabric from sun damage so you will have the drapes for years to come, but it also adds a nice professional weight to the drape and blocks about 70-80% of sunlight when the drapes are closed. A great option for bedrooms and nurseries is 100% blackout lining in white or off white. When closed this lining will block 100% of light like in a resort or hotel room will.  Quality matters in the appearance of a beautiful window, and paying attention to detail will ensure your drapes look fabulous. 
AD Couture Home offers custom drapes, valances, shower curtains, pillows, duvets, and shams. If you need design or measuring assistance just contact us. 
Like our facebook page and post a comment with a favorite item from our shop AD Couture Home and you could win this cheeseboard. Winner announced August 30th on facebook.