We love the clean look and soft feel of John Robshaw's blockprint fabrics. These unique prints are hand made in India and this type of printing has a long history. Block printing began in India in 3000 BCE.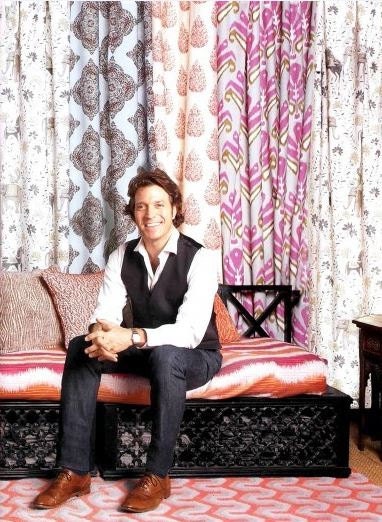 In  Sanganer, India the blocks are hand carved and those blocks are then used to create different patterns on the fabrics.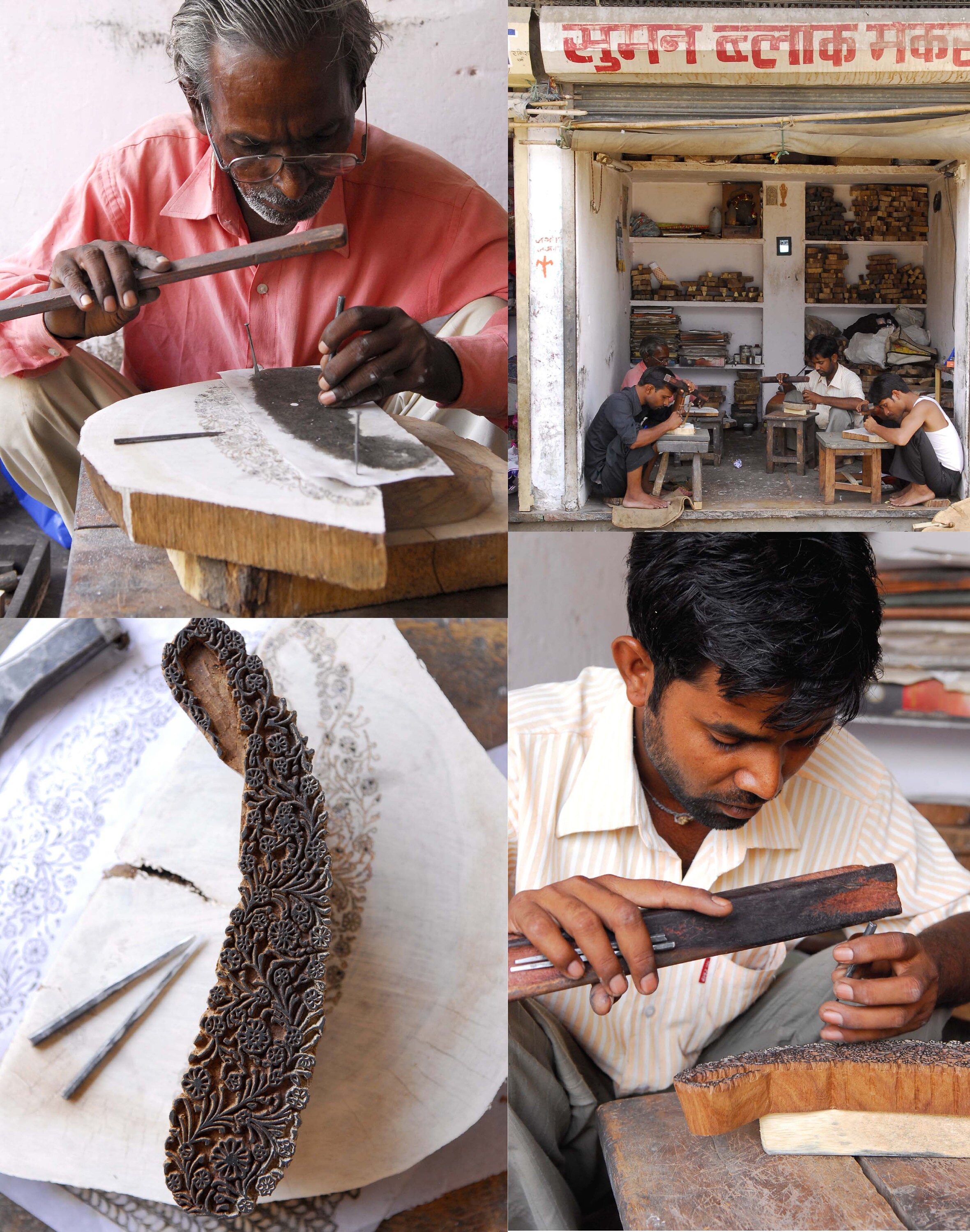 The printing artesians turn the block in various directions to create a unique pattern for each fabric. They have kept the use of natural dyes rather than switching to synthetic dyes making the fabrics something you would want in your home.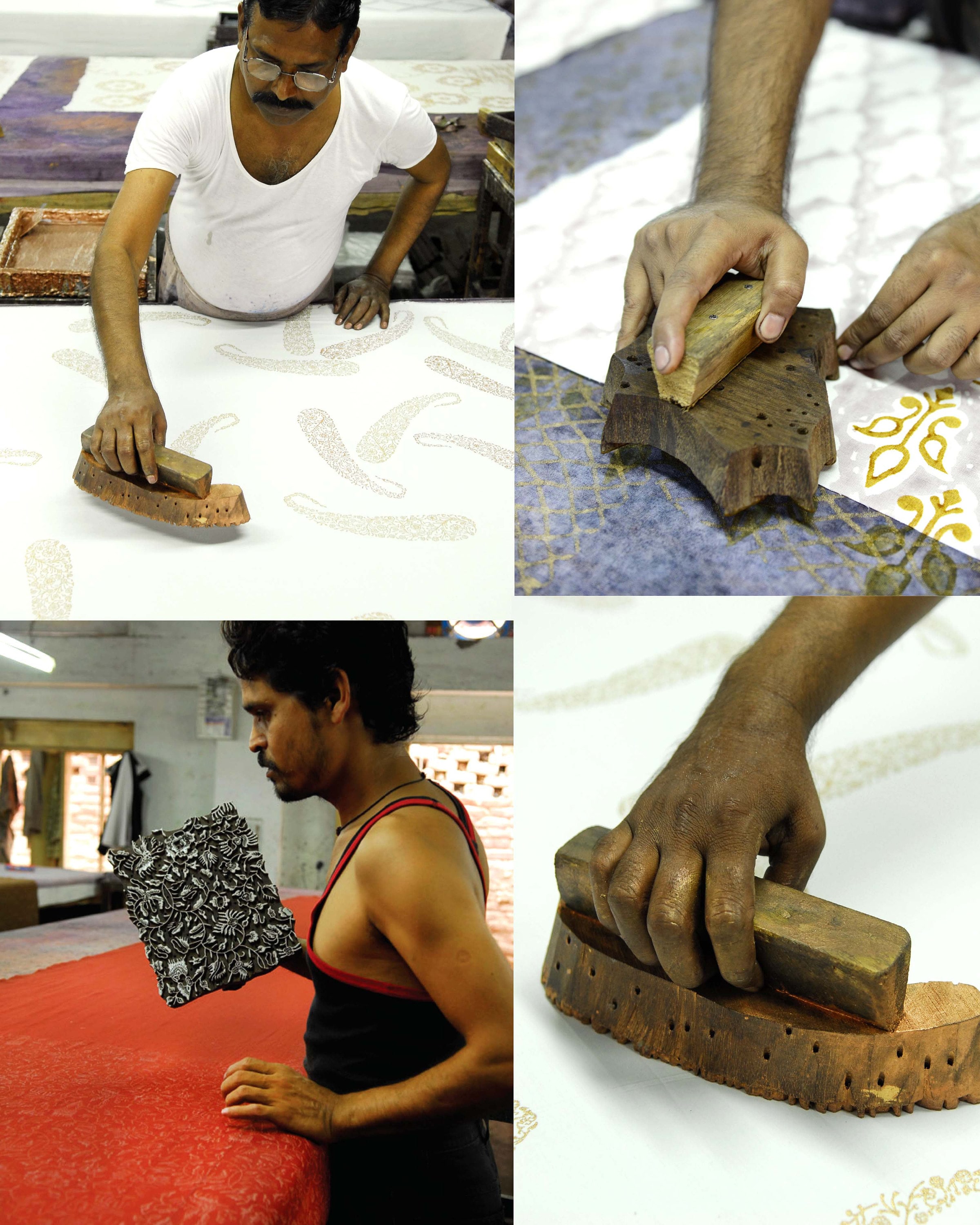 Then, we take these gorgeous fabrics and create drapes, pillows, duvets, and more. The room below is a french cottage design using indigo prasana fabric.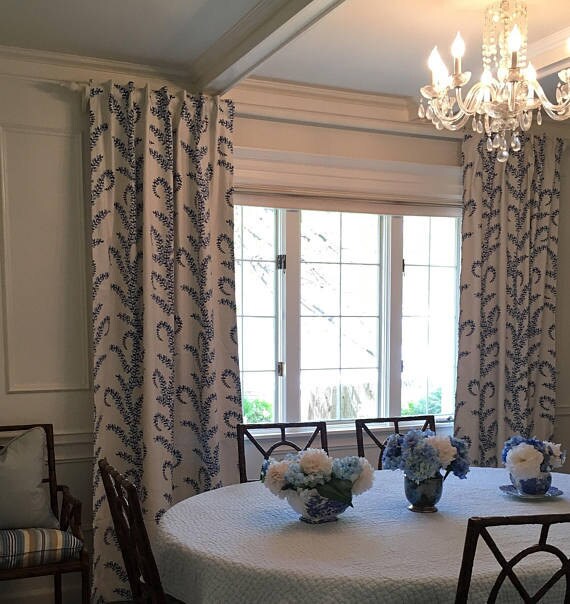 Indigo block print coordinates . . .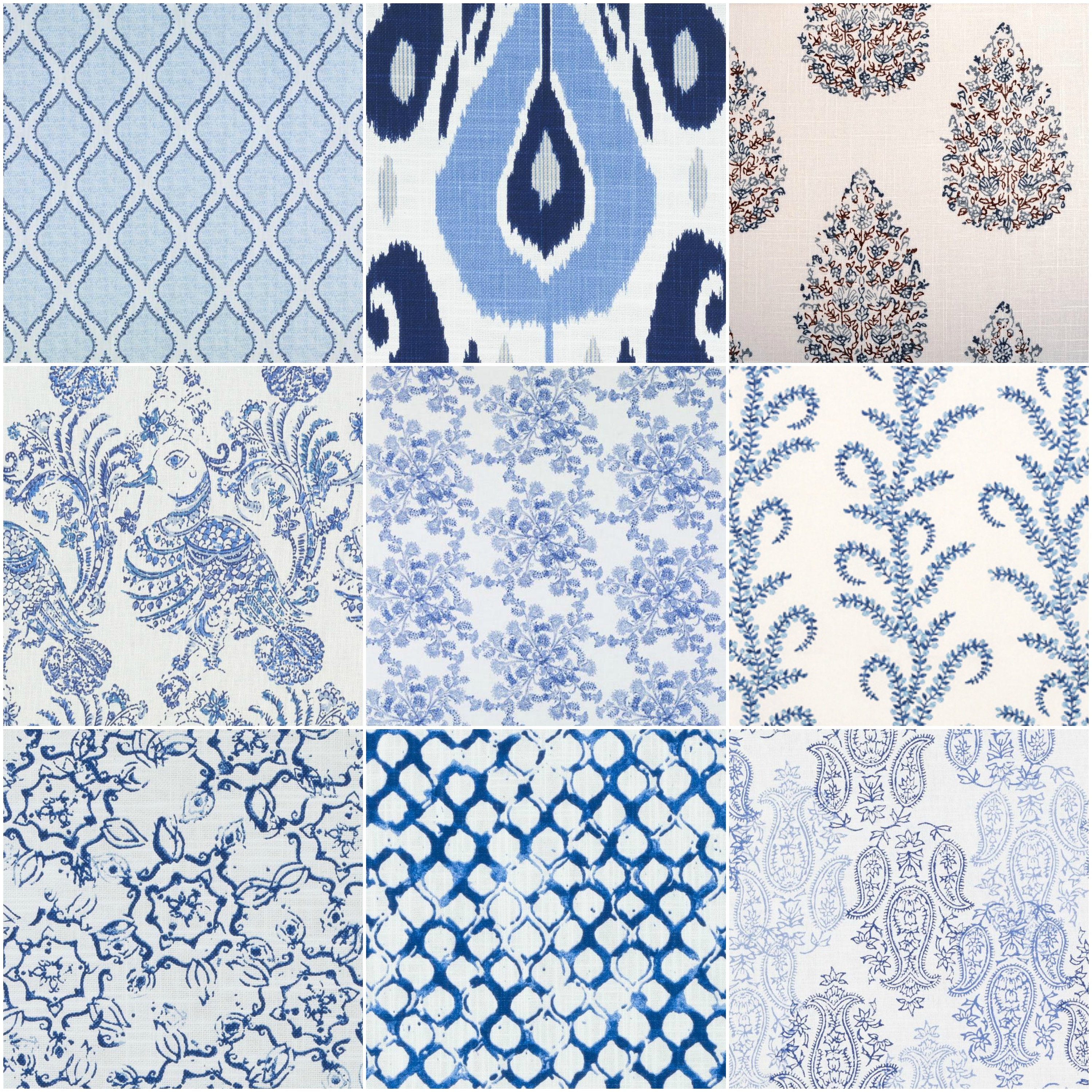 Red and natural coordinates. . .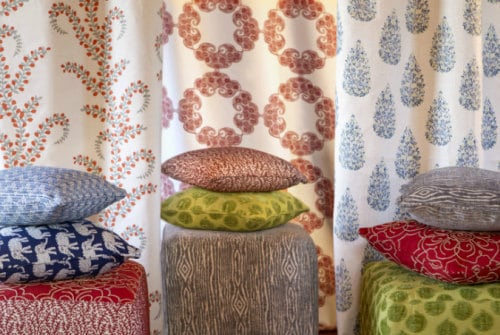 All of the block print patterns coordinate to create a  room that will catch anyone's eye.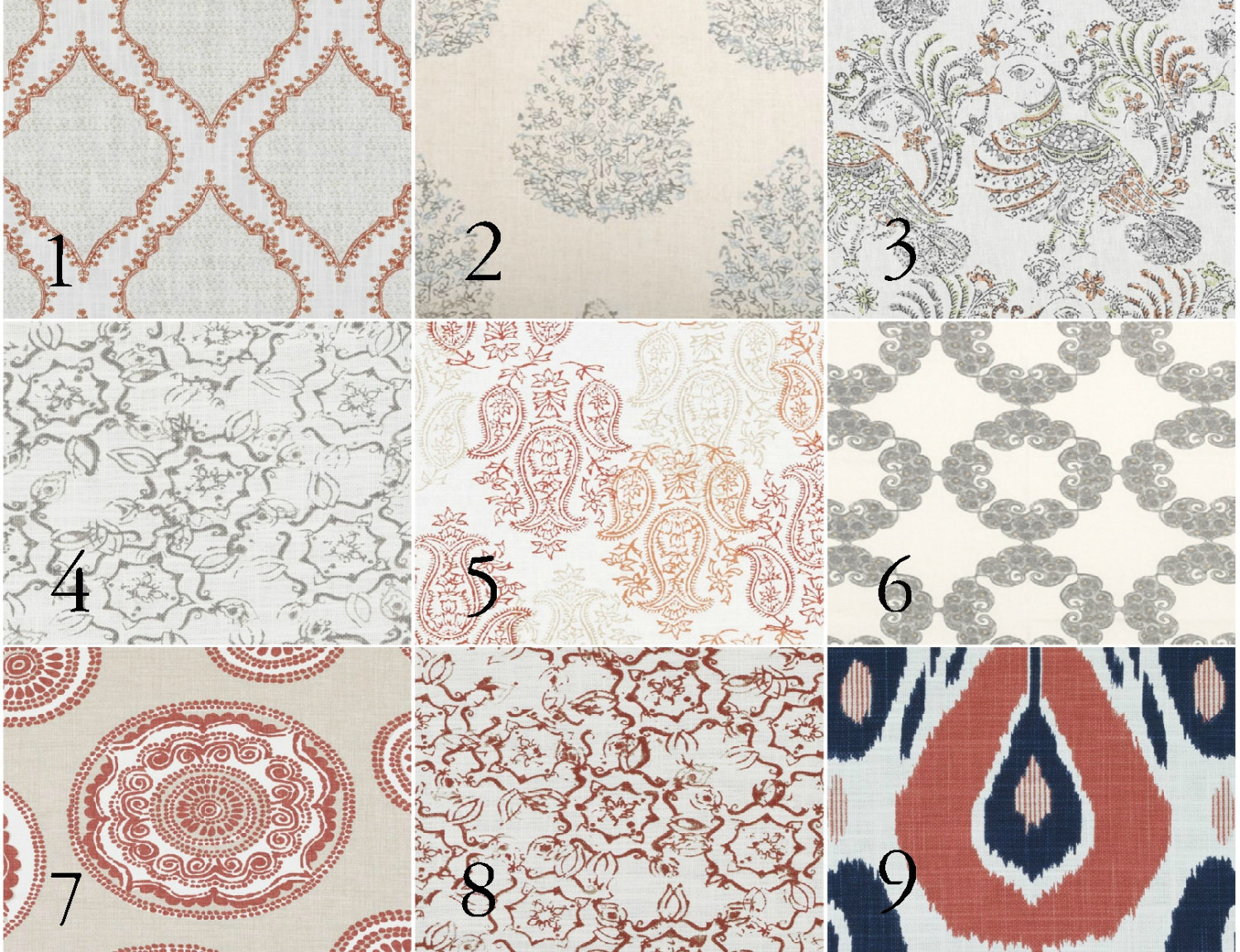 Lime, Gray, and Peacock are colors used in the prints below. Soft colors that will dress up any home design project.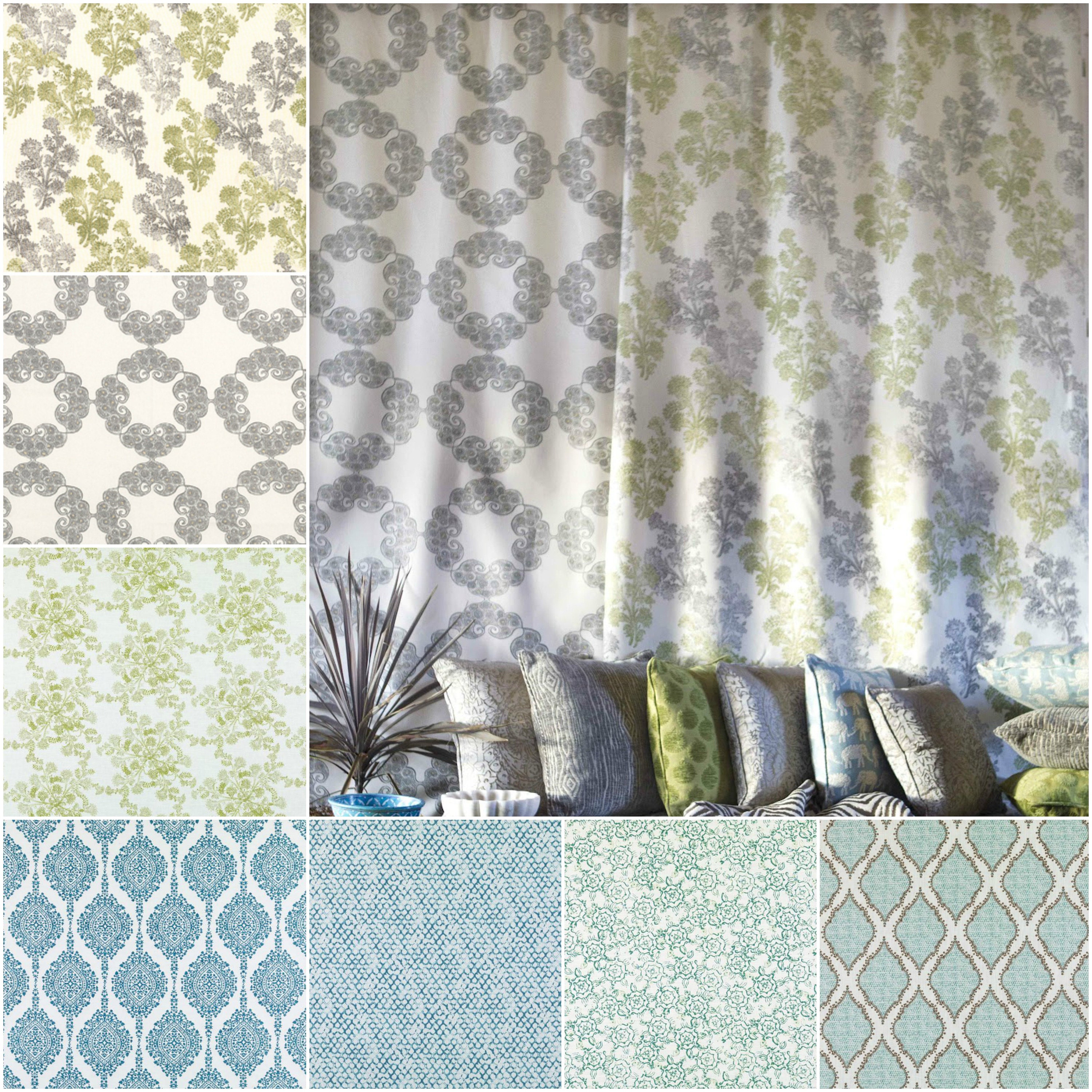 Simple block print patterns coordinate to create a eclectic room with drapes and pillows in any style home. The cabin below displays the mani indigo print on the windows.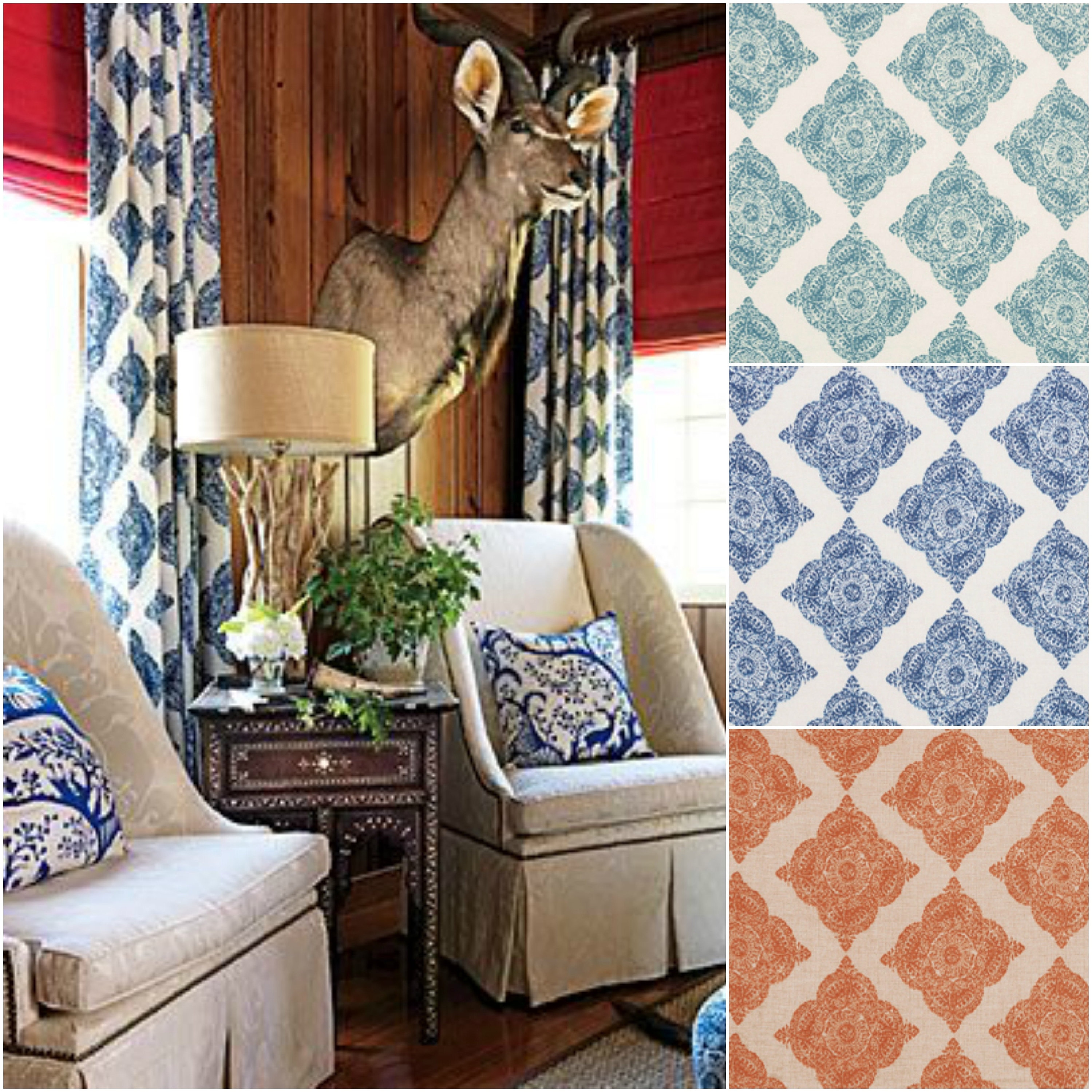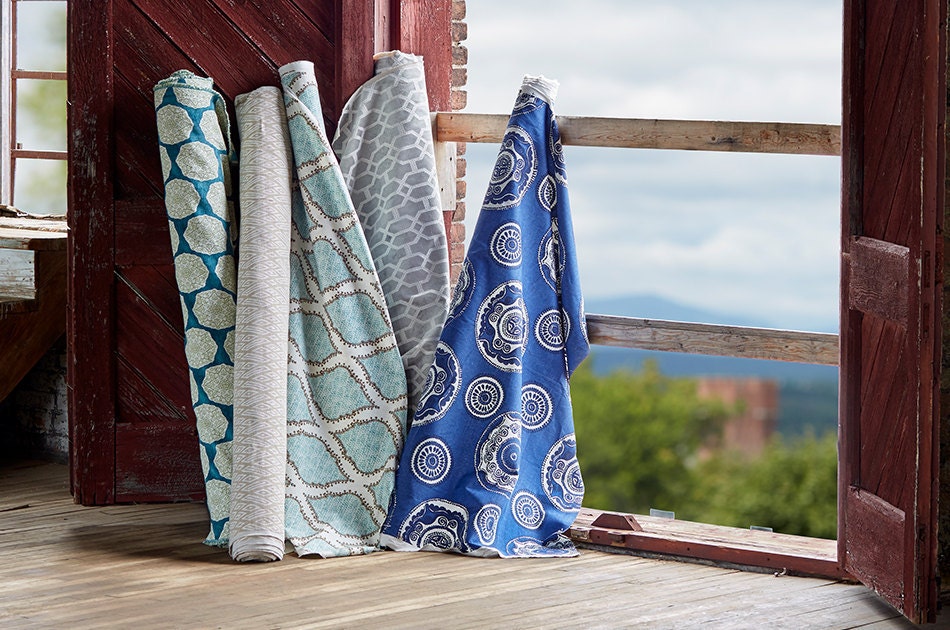 If you are interested in custom drapes, pillows, duvets, shower curtains, and pillows contact us at adcouturehome.com. We will help you measure and decide on drape size and assist with matching fabrics.